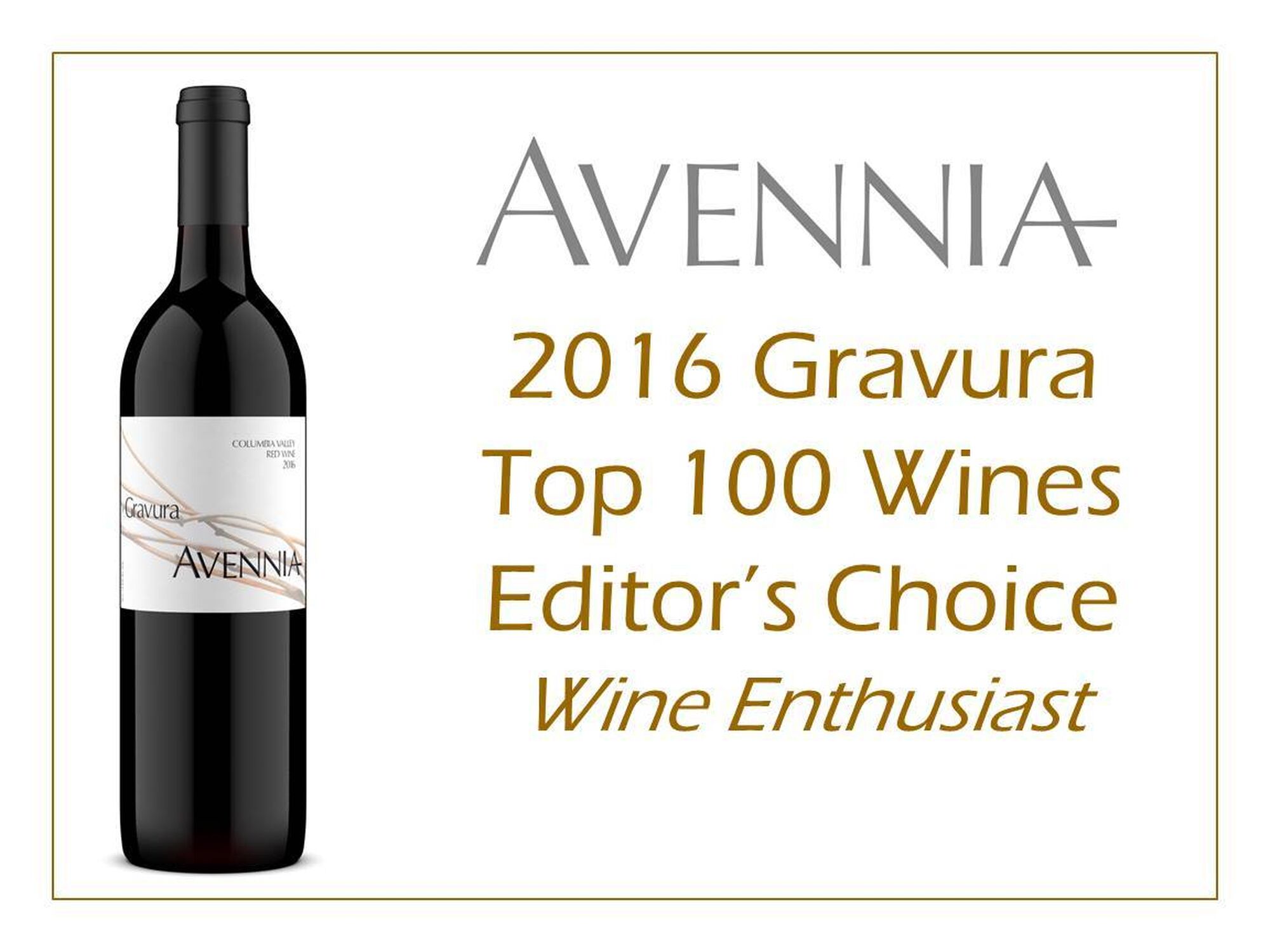 Nov 19 2019
2016 Gravura is on the Top 100 Wines of 2019 by Wine Enthusiast
Wine Enthusiast's Top 100 Wines of 2019
---
We are delighted to share with you our good news!
Our 2016 GRAVURA Bordeaux style red blend has been included in Wine Enthusiast's Top 100 Wines of 2019. What an accolade indeed and thank you to Sean Sullivan for the kind words about this wine (read full review here).
"It brings a sense of gracefulness but has enough structure to reward some time in the cellar."-- Sean P. Sullivan

About the list

This annual list is determined after a full year's worth of wine tasting and reviews -- 24,000 in total this year. From those reviews, they choose their Top 100 Wines, and of those only four wines from Washington were named. We are truly humbled.

Only special format bottles available

It seems our customers agreed that this was a fantstic wine, as we sold out of the traditional 750ml standard bottles back in August. Only a handful of magnum bottles (1.5L) and half-bottles (375ml) remain. The next 2017 vintage of Gravura will be released on December 14th, 2019.
Order special formats of this wine here

Update: All magnums are sold out now too. Only half-bottles remain.