Talk less, say more.
Our minimalist approach in the cellar results in wines of elegance, complexity, and balance.
Avennia was founded on the passion to showcase Washington as a unique and compelling place for great wines. Our priority is to acquire fruit from some of the finest vineyards in Washington, and allow them to express themselves. We chose to focus on the grape varieties used in Bordeaux and the Rhône, as their similar latitude to Washington makes them a natural fit to excel here.

Inspired by the naturalist vigneron methods in the Old World, our winemaking is based on doing less in order to let the fruit speak for itself. With this approach, sourcing the finest fruit possible is paramount. We use native yeast to ferment the wines, and bottle them unfined to preserve the most complexity and expression. Blending trials are used extensively to achieve the finest texture and balance possible.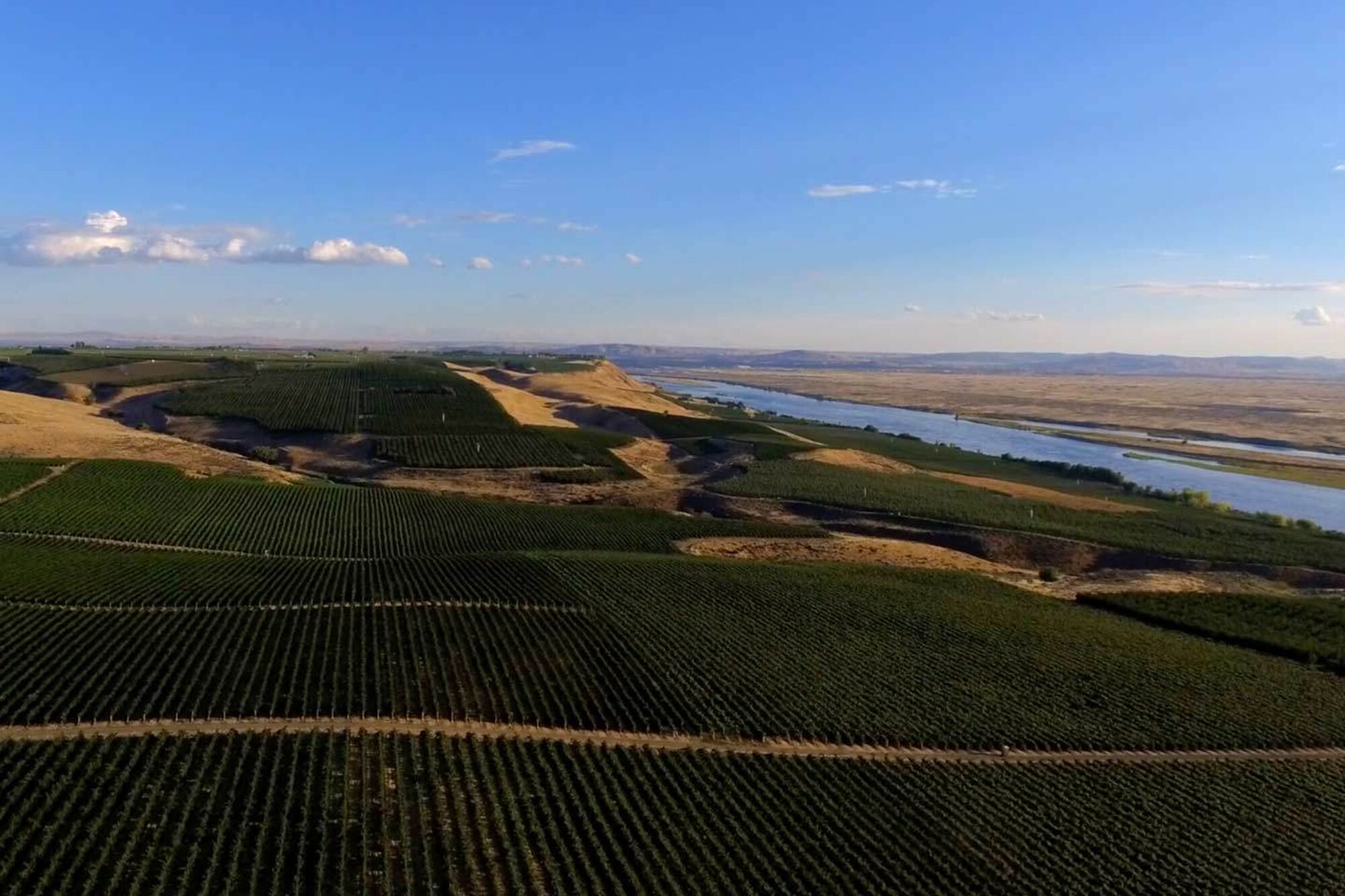 In the Vineyard
A lot of thought is put into choosing vineyard sites to match our winemaking style and preference. We choose not only the vineyard sources themselves, but down to our favorite vineyard blocks. There is an emphasis on older vines, and moderate climates, as these features tend to create wine with more depth and complexity—a balance between fruit and non-fruit characteristics. We sample the grapes frequently as harvest approaches, tasting the fruit to find the ideal day to harvest. Our picking philosophy is simple: pick the fruit when it is barely, yet definitively, ripe.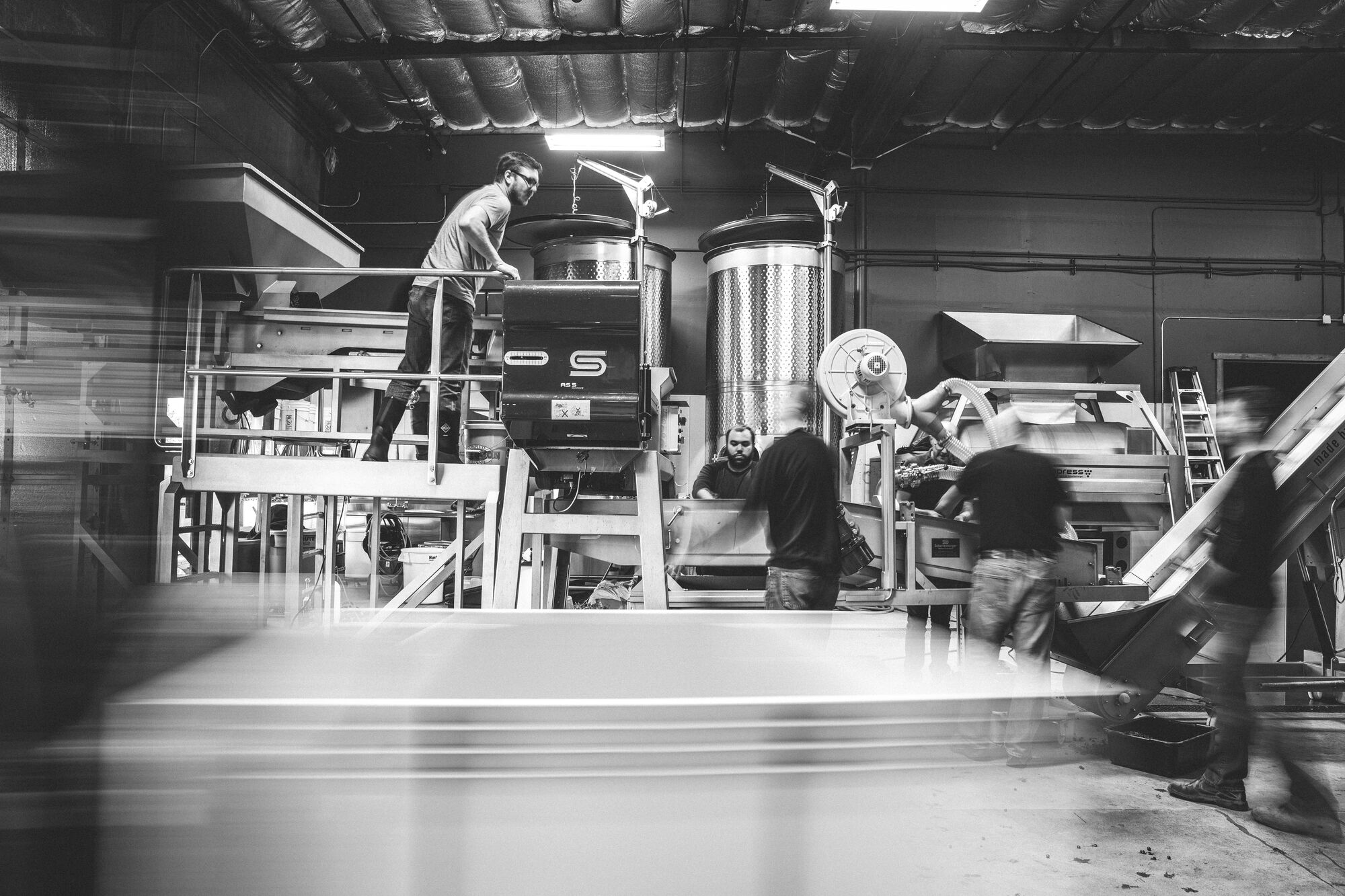 In the Winery
Our natural-leaning hand during harvest and fermentation results in many unique blocks of wine in the cellar. The next question is: where do they go? For us, the next critical step is finding the blends. Our approach to blending is extensive and purposeful. This means blending different varieties together, of course, but it can also mean blending wines of the same variety from different blocks; wines in new oak with wines in older oak; large barrels with small barrels, or wine aged in concrete. When tasting through blends, the emphasis is on finding balance, structure, and teasing out that inimitable character that makes a wine recognizable related to past vintages, while also being unique.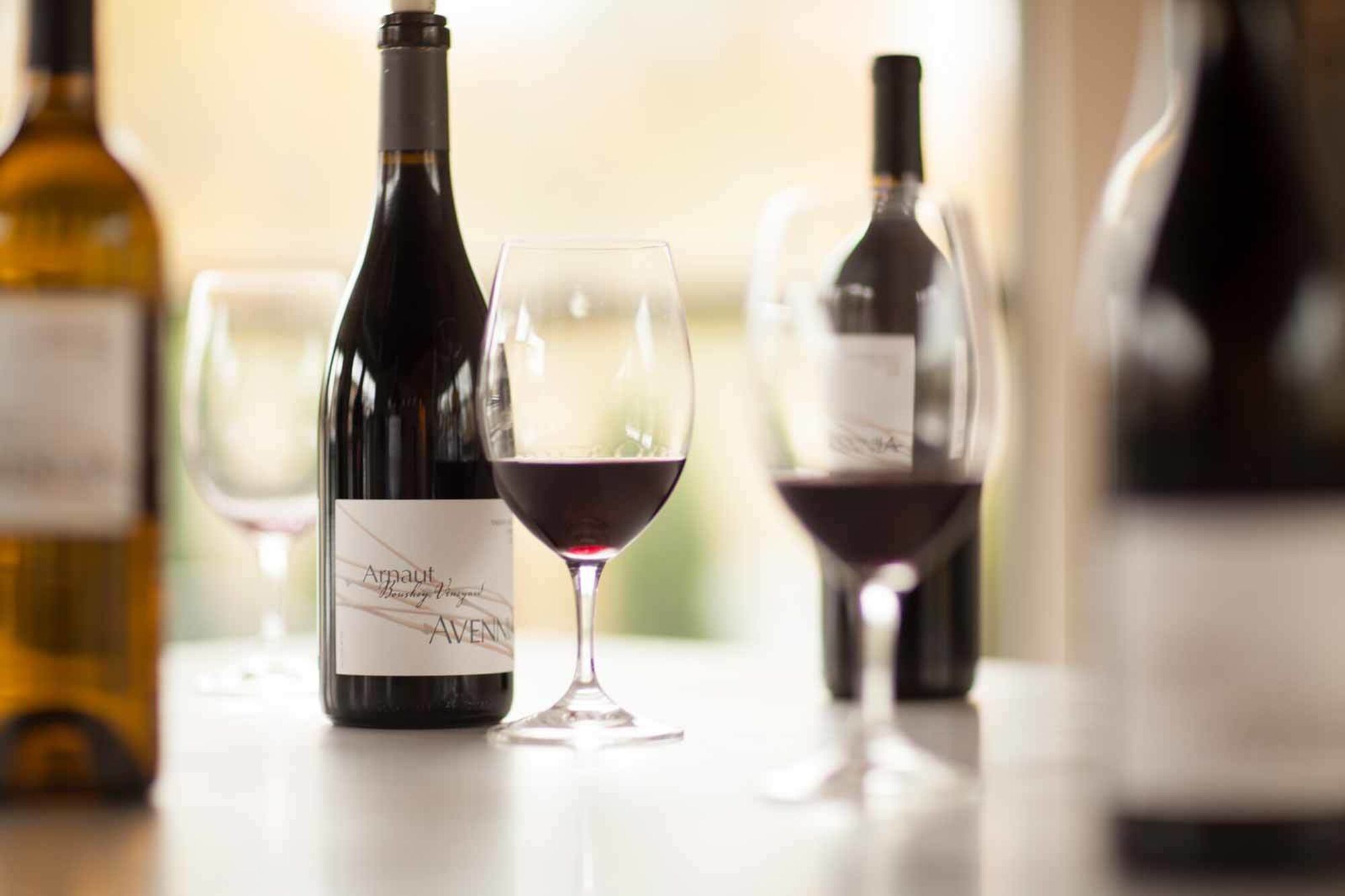 The Result
For us, the highest compliment in a wine is to be balanced and harmonious. We strive for the main elements—the bones of the wine—to be in harmony: fruit, acid, tannin, perhaps oak. The wine moves seamlessly from the front of the palate to the finish, without any of these aspects dominating the others. This is a key tenet of Old World winemaking, and perhaps the one we take most to heart. When you open your next bottle of Sestina, or Arnaut, or any Avennia wine, we hope you taste the care and attention we put into each bottle.