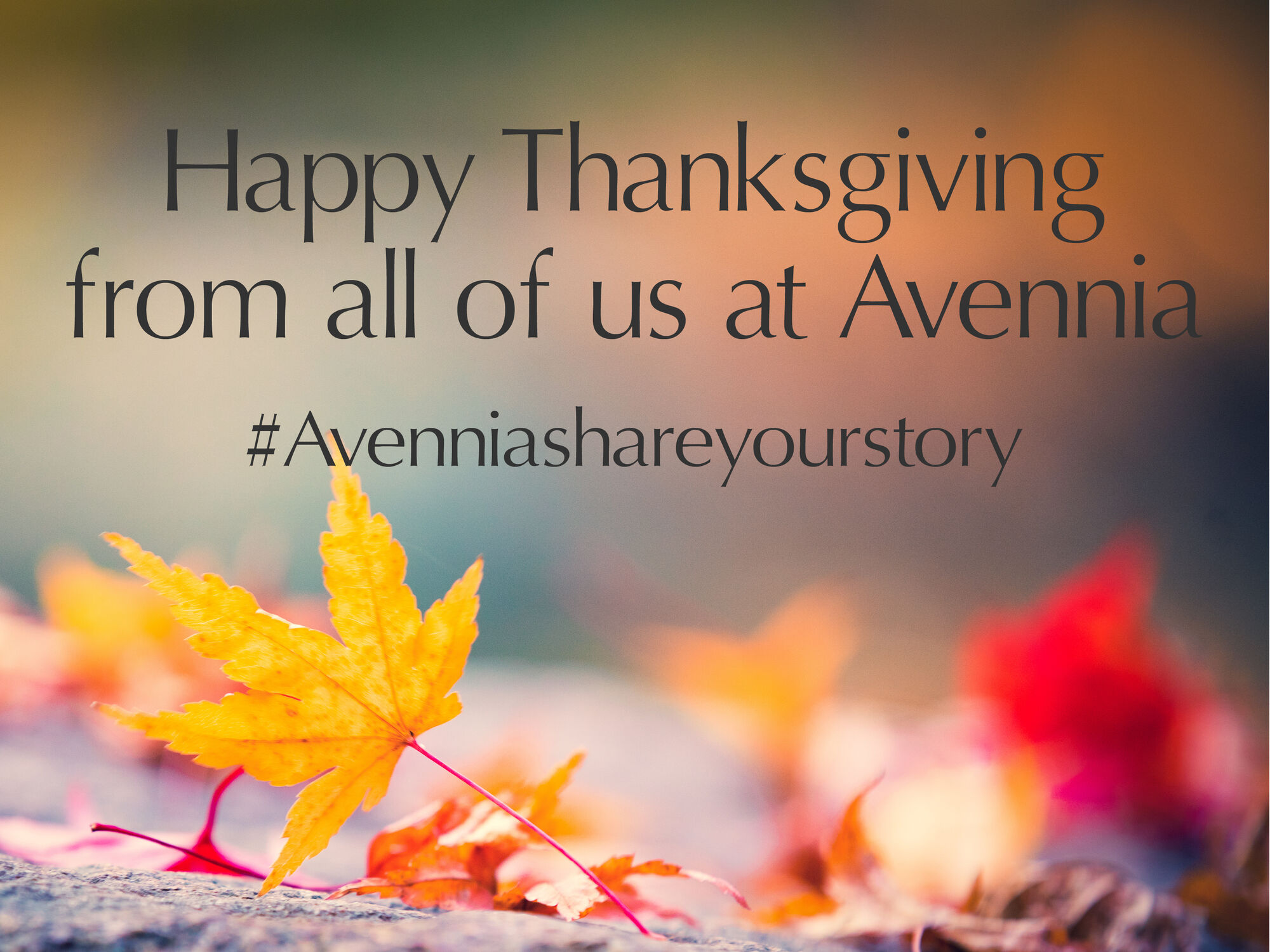 Nov 26 2019
Thanksgiving 2019
Happy Thanksgiving From Avennia
Share your story
Well, it's that time of year again, when I take a look back and reflect on all that has happened in the last year. It's hard to believe this decade is coming to a close and we are finishing up our tenth harvest at Avennia. For Chris, myself, and our great team, it's been a year of many significant accomplishments. Our wines continue to delight the critics and customers around the world. We announced two new wine families: Liminal, the Red Mountain focused project, and Lydian, our attractively priced fresh take on Washington wines. We are excited about what we can bring to your table with both of these new projects.
When Chris really gets it going, our wines strive to tell a unique story. The story of the vintage, of this special land, of the talented hands that nurture the vines, of the diligence and craftsmanship we apply in the cellar. Every bottle has a story to tell. This resonates strongly with me as I have always loved a story well told. I built my last career on crafting and nurturing stories. I remember being assigned to write the annual report early in my career at Fluke Manufacturing in Everett and then, later on, helping Microsoft tell its story for 15 years in the 80's and 90's. As a family, we would listen to tapes of the world's best storytellers driving the boys back and forth to school in their early years. And with a last name that is pronounced "Talker", it's probably not too surprising that I have been saddled with the "gift of gab", much to the chagrin of my close friends and family.
We have been extraordinarily gratified over the last few years as you have shared your stories with us. How you discovered our wine on the shelf in some far flung location. Or how you dug out a bottle of one of our earlier vintages from your cellar for a special dinner with long lost friends. Blowing someone's mind when you take the bag off our wine at a blind tasting. And not to mention the stories our amazing harvest crews bring us every time we gather as a team (You've worked how many crush days for us? You have got to be kidding!). We all love being a part of your story.
We are grateful for the community of people that have graced us with their presence in our world. And we give thanks to all who choose to be a part of our story, from growers, to sommeliers, to all the wine buyers out there who have sought us out. And I am particularly thankful for our rockstar tasting room employees who host our customers with informative and personal wine experiences 7 days a week and the legion of helpers without whom we would never get through crush, bottling, and our ongoing series of spectacular events year in and year out. Even after ten years, I feel like our story is just beginning and we are excited to share what is next in the coming years.
So, enough from me. I invite you to share your stories with us. From now until the end of the year, we are planning to collect these stories and share them with our community on social media.
Find us on your favorite channel: Facebook, Twitter, or Instagram and tag us with #Avenniashareyourstory

With deep gratitude, we wish you all a wonderful Thanksgiving and Holiday Season.
From all of us at Avennia,
Marty, Chris, Colleen, Lauren, John, Kristen, Eli, Andrew, Allison, Jared, Patrick, Sabrina, Loris, Evan, and Jill