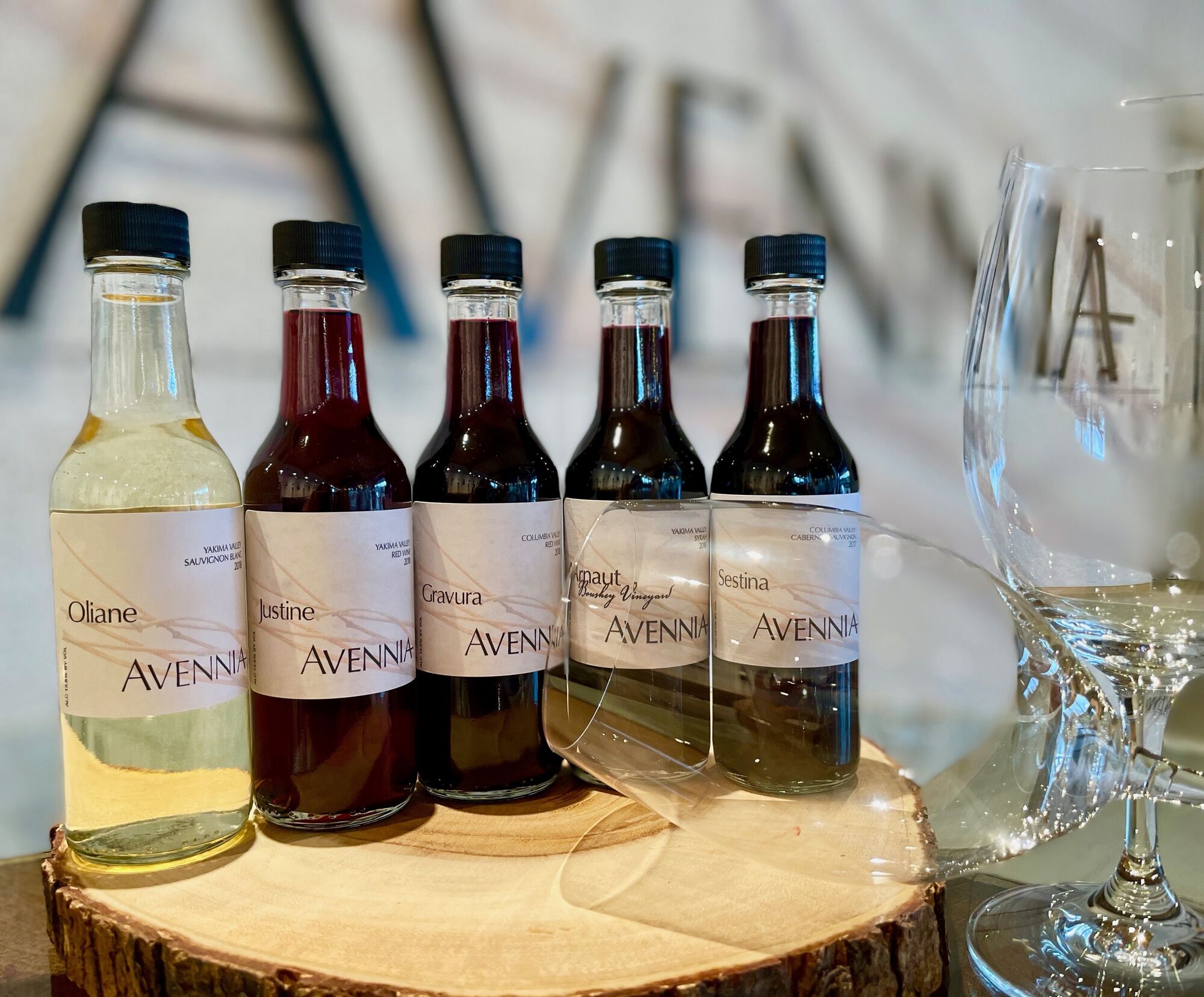 Jan 11 2021
Taste at Home
Taste Avennia Wines at Home

Our signature tasting kit provides a sampling of five of our wines, to be enjoyed in your personal tasting room (kitchen, dining room, on the patio, wherever you choose).
Each kit contains five different Avennia wines, in 5 oz. bottles. Our team will select five current release wines that showcase the Avennia style. Club members receive a bonus sample bottle.
Price per kit: $50 (serves two)
Ordering Details

Please Note:
Tasting kits cannot be shipped.
We recommend the wine be consumed within 72 hours of receival to ensure quality.
Must be pre-ordered, at least 24 hours in advance of pickup/delivery.
Tasting kits are available for pickup or delivery* on Fridays and Saturdays only.

*Delivery within King Country included with minimum order of $150 (3+ tasting kits or tasting kit(s) + standard size bottles).
To place a tasting kit order, email tastings@avennia.com or call the tasting room at 425-482-4364.