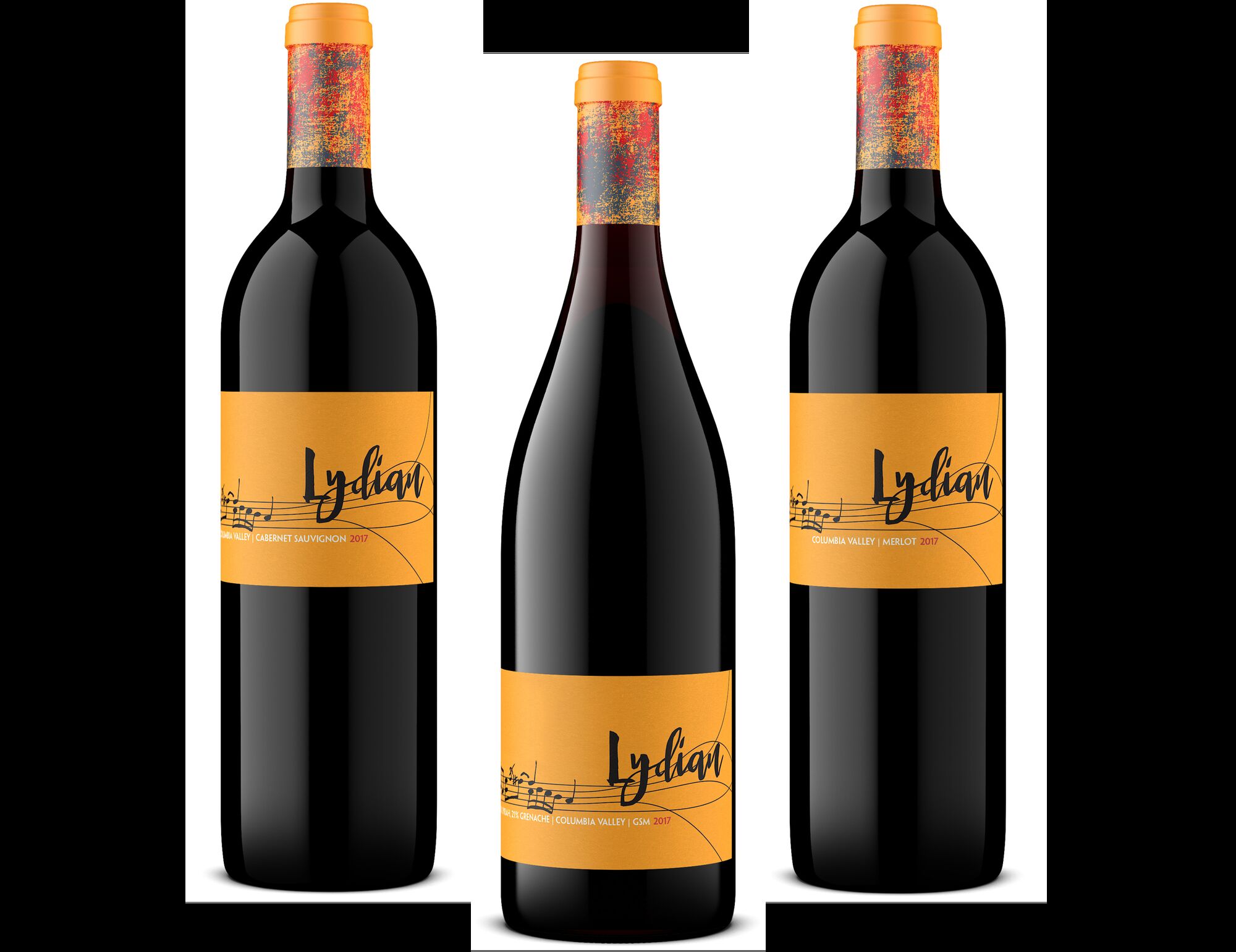 Jul 9 2019
Introducing Lydian
Dear Friends,
We are thrilled to announce our newest project and addition to the Avennia family: Lydian. This new, colorful brand offers an entry point to the Avennia house-style - bringing you another delicious wine and serving as an introduction to a lifetime of wine appreciation.
What is Lydian? If you ever visit our winery or tasting room, you will likely hear a wide range of artists and music styles, reflecting Chris and Marty's eclectic tastes. So when the time came to create and name this new wine brand, musical references had to be in the mix. The word Lydian came out during the creative process and refers to a mode, or scale that is used as a building block for some of the world's oldest and newest masterpieces.
This resonated with us as Washington's iconic vineyards and astounding terrior serve as our building blocks to create memorable wines. With these grapes, and the collective talent behind those growing and working with them, Lydian wines can be as complex, nuanced, and profound as any jazz classic. The Lydian GSM is the first of a complete line up of wines that we will be releasing each year.
For those of you wondering where this fits with our other second label, Les Trouvés, we've decided to discontinue that label, with the 2016 vintage being the last release. You can still find some 2016 Les Trouvés Red out in the market (or in your cellars!) and it will continue to be a fantastic wine as it ages for years to come. And if you liked Les Trouvés, you are going to love Lydian wines.

First Release (GSM only) Flash Sale: July 12th-21st
The 2017 Lydian GSM will be broadly available in retail outlets and on restaurant wine lists. But for a short time, beginning next Friday July 12th, we are making it available for purchase online and in the tasting room. Please stop by to try it and chat more about this exciting new wine. Or if you can't make it in, be sure to purchase your bottles online before July 21st. Cheers!!

+++

Winemaker's Tasting Notes
"Fresh and lively on the palate, with strawberry, red cherry, and hints of savory earth, fresh mint, and lavender. A delicious wine."- Chris Peterson, Winemaker

AVA: Columbia Valley
Blend: 53% Mourvèdre, 26% Syrah, 21% Grenache
Alcohol: %14.5
Retail: $25 bottle
Available for direct purchase: July 12-21, 2019 only

(Note: this link will become active on July 12th.)

---