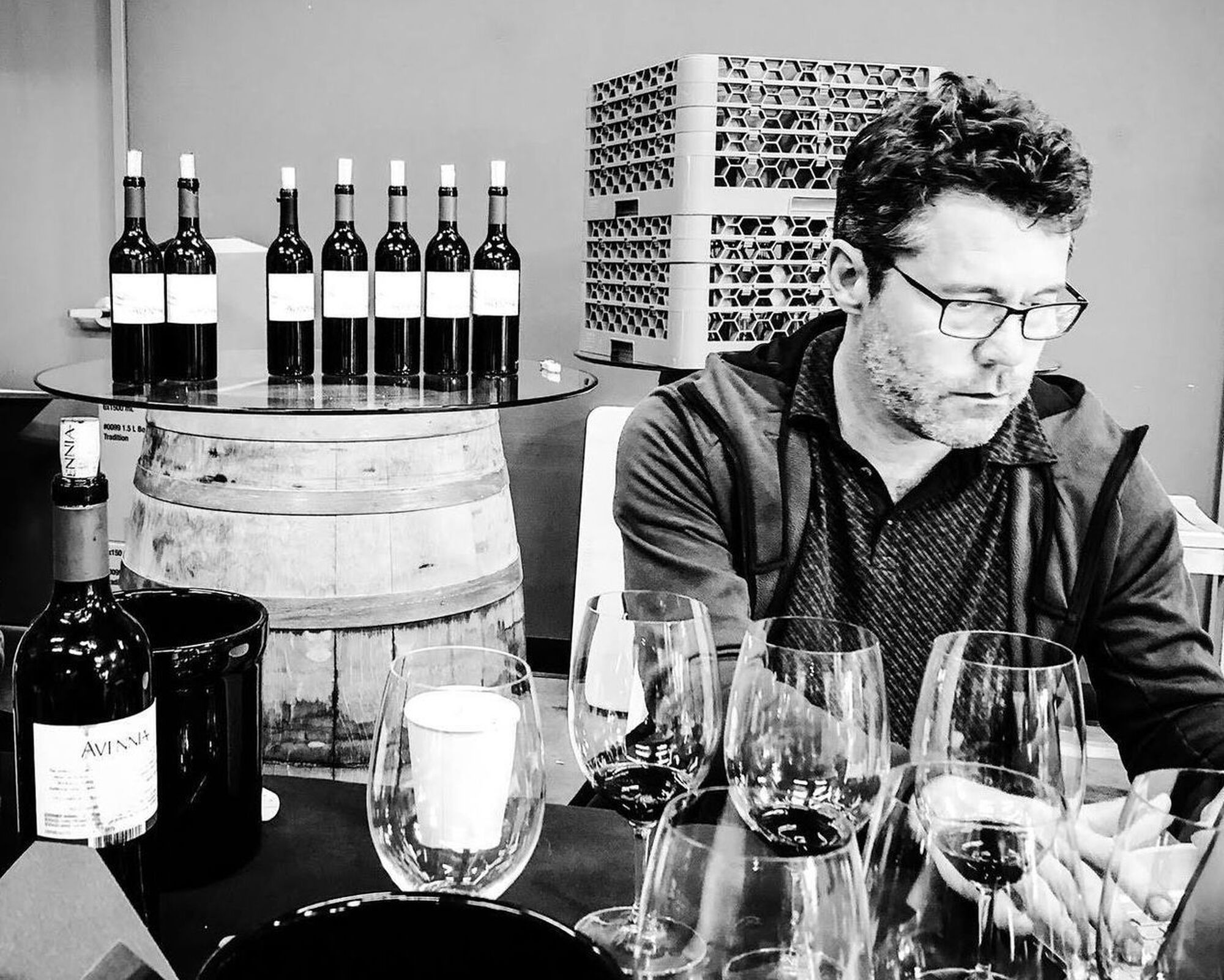 Aug 16 2018
Drink or Hold? A Note from our Winemaker, Chris Peterson
A Retrospective Tasting and a new Drink/Hold Chart for Avennia Collectors
It's the height of another beautiful Northwest summer, and soon it will be time to set our sights on another vintage at Avennia—our ninth, which seems impossible. So it is a time when we need to be looking forward to the tasks at hand, but also a time to reflect on what we've achieved so far.
2018 is shaping up as a fine Washington vintage, though there is still plenty of season left. Bud break was slightly behind the recent average, canopies look great, and the plants have weathered a July heat wave very well, thanks to our attentive growers. Veraison is in full swing now, and the first fruit should be coming by the end of the month.

Before we can get too caught up in the upcoming vintage, however, we are always tasked with shaping and assessing the past as well. When our 2015 wines were getting some nice reviews from critics such as Jeb Dunnuck and William Kelley, we were busy bottling the 2016s, and are starting the blending trials for the 2017 vintage.
I truly believe that the top 2016 wines will be some of the most compelling wines Washington has produced. While yields were in the moderate range, conscientious growers kept the fruit loads in check, and were aided by a nearly perfect growing season. Bud break was very early, and the flowering and set were very good. Just when we were gearing up for another hot and early harvest, like 2015, the weather cooled. July and August were very mild for Eastern Washington and the grapes were able to ripen slowly and perfectly through mid-October.
The first of the resulting red wines will be released next month, and are some of the most exciting in memory. In addition to great complexity, and, notably, depth, there is an underlying texture across many of the wines which is simply unprecedented in my memory.
Meanwhile, I am just sinking my teeth into the 2017s in a serious way for the first blending trials. While it looks to be quite a different vintage from both 2015 and 2016, I think these wines will impress for their varietal typicity and exquisite balance. Early trials seem to indicate that thorough and careful blending will make a huge difference, so that will be my main focus for the remainder of the summer.
Speaking of looking back, we felt that, after eight years and a re-designed website, it was time to tackle a Drink/Hold chart. Since it's one of the most common questions we get—namely, "when should I drink this wine?"—and because I was very curious to try through our entire wine history in a focused way, I recently tasted through our library. One day Sean Sullivan of the Wine Enthusiast stopped by to taste a complete vertical of our Arnaut Syrah. He posted about it here. Another day, Owen Bargreen of Washington Wine Blog joined us for a few vintages of Sestina, as well as a sampling of library Oliane Sauvignon Blanc bottlings. Though I think Oliane has always been crafted to improve in the bottle for a few years, I was very pleasantly impressed with how well they were showing. The 2012, 2013, and 2014 were showing beautifully, with some developmental character mixed with an enlivening freshness. Since the 2015 and 2016 are tasting great already, it's exciting to get a glimpse of their futures.
I am also very happy overall with how well our past wines are showing. From the beginning, we've striven to create wines with balance and focus that would age gracefully, so it's nice to see that bearing out, in our limited history. Tasting through verticals really brings into focus the variations between vintages. Though Washington's vintages differ a little less than Bordeaux, for example, it can still be very interesting how different they still can be. While 2012, 2013, 2014, and 2015 were all considered warm vintages, the wines show a lot of diversity, and certain signature characteristics of their vintage.
It's been a great experience watching the winery evolve for the last eight years. Thank you for being part of the ride. I think we started with quality wines from some of the top sites in the state, and continue striving to improve, learn, and have fun sharing our wines with all of you. If we're doing our jobs, the best wines are still to come, and that's my main focus now. So thank you, and let us know when you open an older bottle of Avennia.
Chris