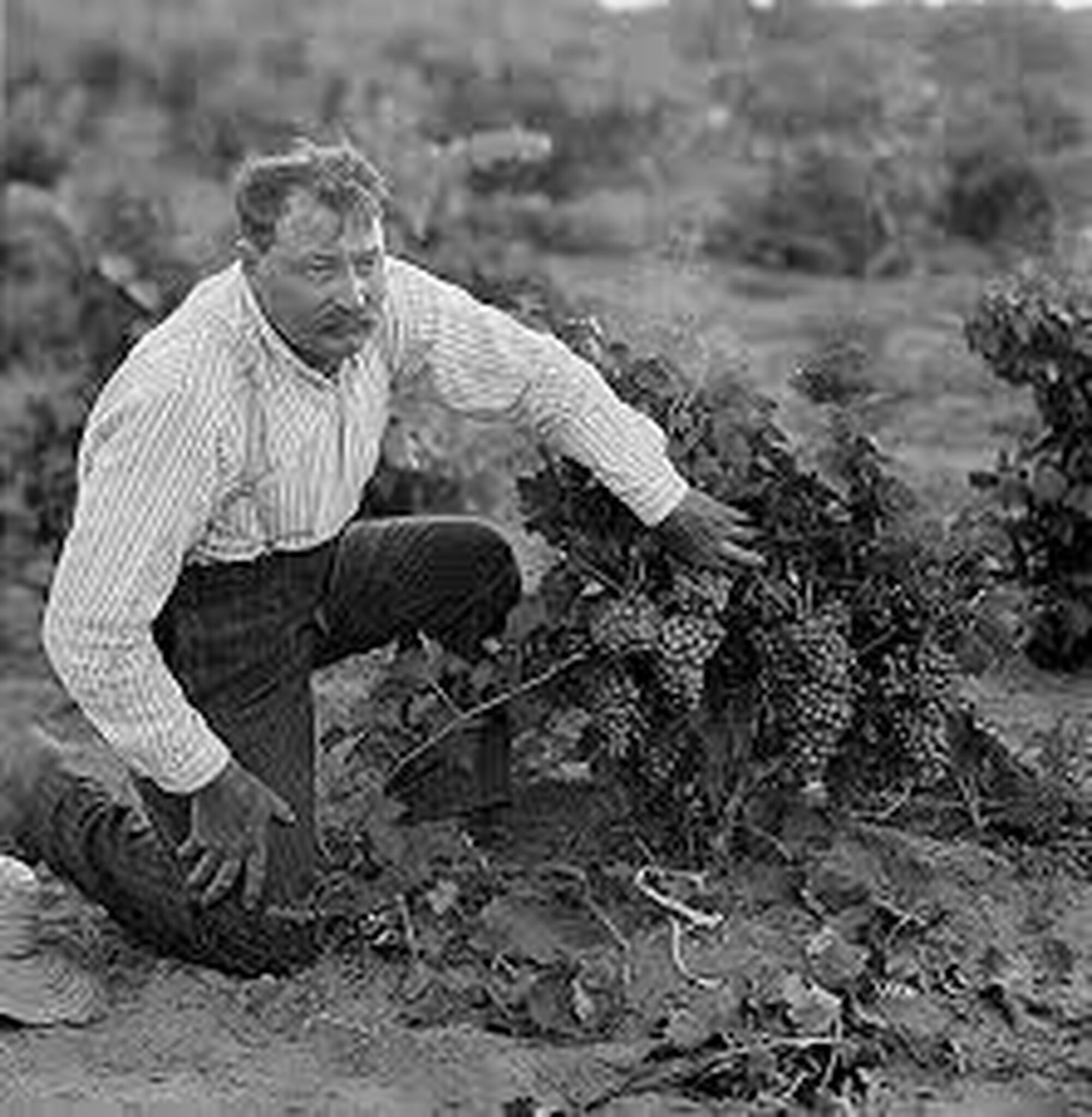 Mar 15 2021
All Things Avennia: Washington Wine Pioneers
Photo: William Bridgman, a WA wine pioneer, who planted some of the state's first vineyards
Watch a recording of the session here.
Unanswered Questions
1) How did the demise of the state liquor control laws in 2010 affect the wine industry?
The main part of the I-1183 initiative (which was actually passed in 2011, not 2010) was to privatize spirits sales and distribution. But the wine industry was affected as well, by: repealing the uniform pricing scheme, and lifting bans on quantity discounts, central warehousing, and "retail-to-retail" sales. The uniform pricing had given some WA wineries protection from out of state competition (much like the Steele Act of 1935), but after the initiative, large multi-state companies came in and bought smaller wineries, which ultimately helped get more WA wine sold in more parts of the country.
2) Are there still Irrigation Experiment Stations and do universities have programs like that? Do they provide interns for programs like that?
The WSU Prosser IAREC (Irrigated Agriculture Research and Extension Center), as it is known today, is still thriving! It's actually the world's largest irrigated agriculture center and is used by the University (WSU), but also the U.S. Department of Agriculture, and the WA State Department of Agriculture. You can learn more about it here.
WSU also has a very successful Viticulture and Enology Program (learn more here), that our Harvest Intern-turned-Cellar Master, Jared Schmick attended.
The other major Enology and Viticulture program is at Walla Walla Community College, where our winemaker, Chris Peterson, was in the first graduating class, and eventually taught classes.
Fact Check
1) I mentioned that St. Charles Winery was from the same vineyard that Confederate soldier Lambert Evans had planted and then "sold to his nephew or something…"
The land was sold by Lambert's widow after he passed away to a man named Charles Somers. The Somers family was not related to Lambert Evans. [Fun fact: Charles's son Howard was a winemaker as well and worked for American Wine Growers (Chateau Ste. Michelle predecessor), producing the first vintage of Ste. Michelle Vintners wines in 1967.]
2) In my slide "Post-Prohibition: 1933-1969," I wrote, and kept saying, American Wine Company…
I meant, American Wine Growers. I think I was combining the National Wine Company (NAWICO, one of the wineries that merged to form AWG) with American Wine Growers.
3) I said Chateau Ste. Michelle was the 7th largest winery in the country…
As of Feb 2020, it is actually the 8th largest, selling 8.2 million cases of wine a year. They are also considered the largest single producer of Riesling in the world!
4) I said that Associated Vintners started making wine together out of a facility in Kirkland…
They did eventually set up shop at a warehouse in Kirkland in 1967, but it originally started in Lloyd Woodburne's garage in Laurelhurst (neighborhood near UW in Seattle). They crushed the grapes collectively there, but then by law had to ferment and age the wine separately at their own homes, until they created the bonded winery of Associated Vintners in 1962.
5) I said there are 14 AVAs in Washington…
Oops! There are now 16 AVAs in WA. Two new ones were added last year (sometimes I forget that 2020 happened, other times it felt like a never-ending year…): Candy Mountain AVA (near Red Mountain AVA in Yakima) and Royal Slope (S of Ancient Lakes AVA and N of Wahluke Slope AVA)
Next Session: Thursday, March 18, 4:30PM (PDT)
Topic: Yakima Valley AVA
First in a series of the many American Viticultural Areas for wine growing in Washington. We thought the best place to start was with the first AVA in WA- Yakima Valley.