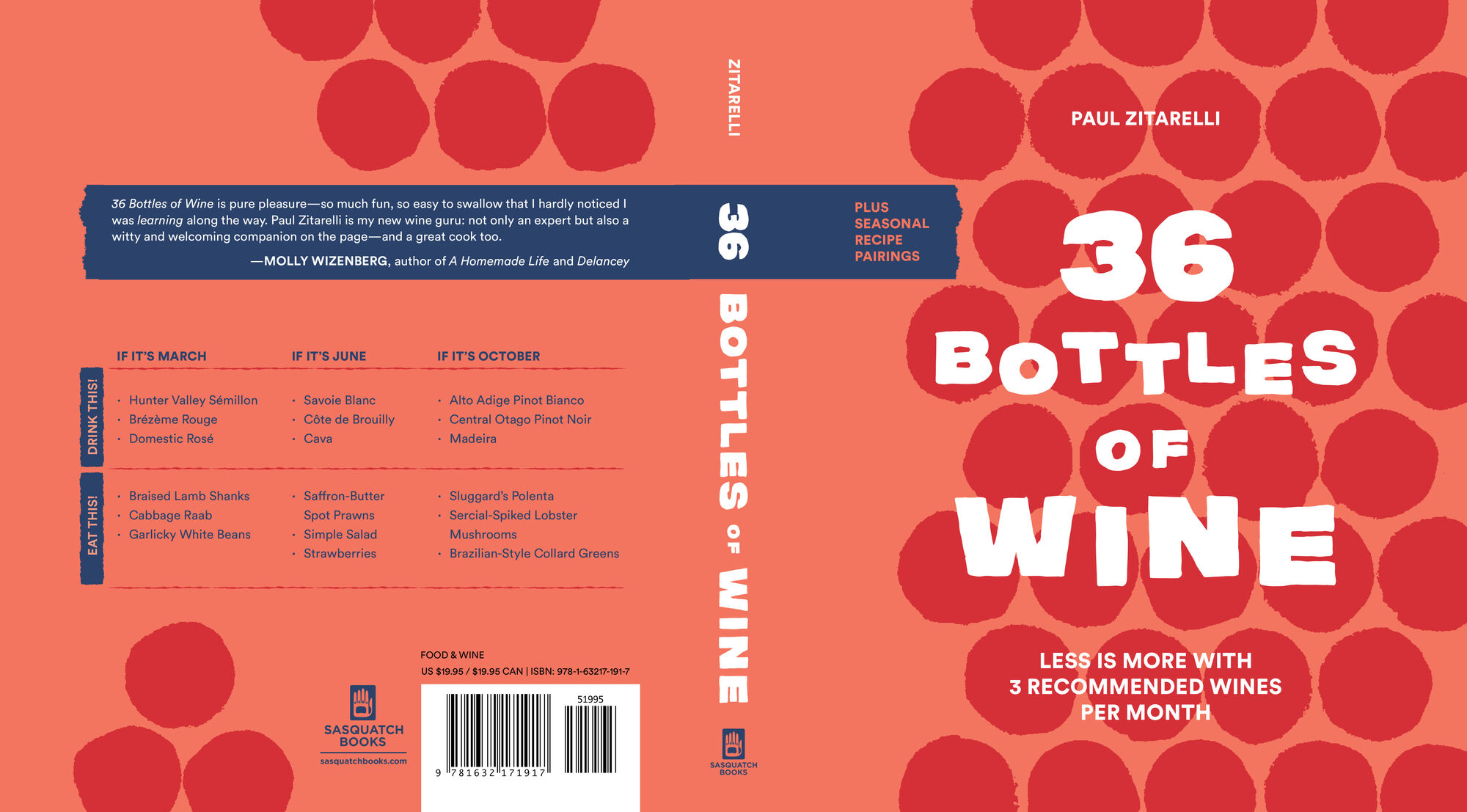 Paul Zitarelli Book Signing
Thursday, Oct 25 1:00pm-5:00pm
__________________

A Personal Message From Marty Taucher, Managing Partner and Co-Owner of Avennia
I am and always will be a huge Paul Zitarelli fan. I was an early customer of Paul's venture, Full Pull Wines, well before I got into the wine biz myself. His talent for language, well-informed palate, and intellect behind his offerings have always been compelling, which my personal cellar can attest to. I shared our plans for Avennia with him over coffee in 2011 and he was among the first people to visit us at the winery back in May 2012 when Chris and I were just starting to share our first vintage. We had nothing to sell then, but only one week later he included a very kind reference to us anyway in his newsletter. We were immediately slammed by sign ups to our then nascent mail list. We have been fortunate to have him offer our wines every year since and hope he will for years to come.
Now the fun part! This talent and intellect are on full display in his just published book, 36 Bottles of Wine, and we are thrilled to support him by offering the book for sale in the tasting room beginning Saturday, October 13th and hosting a book signing event with Paul there that day. I will be there too and in honor of Paul's first book, will be offering a special tasting of a couple of library wines from 2010, our first vintage. You must come by to see which ones we will be featuring. This should be a celebratory afternoon, so please come on out to say hello.

Cheers, Marty
__________________


WHAT: Paul Zitarelli Book Signing and Library Wine Tasting
WHEN: Saturday, October 13th, 1:00 to 5:00pm

WHERE: Avennia Woodinville Tasting Room, 425-482-4364

HOW: No tickets or reservations needed, just drop by anytime between 1:00-5:00. Please do give yourself at least 45 minutes for a full tasting, we close at 5pm and we don't like to rush you).

Our tastings will operate as usual that day, $15 per tasting, refundable with a minimum purchase of $50. However, we'll be adding on complimentary library pours, free of charge, just cuz it's Paul.

Paul will be there talking about his book and how it came to be. Marty will be there talking about Paul, and the inaugural 2010 vintage that started it all, and how Avennia came to be. It's a good story you don't want to miss.

Books will be on sale for $20 each, gladly signed by the man himself.
Hope you can join us!
__________________