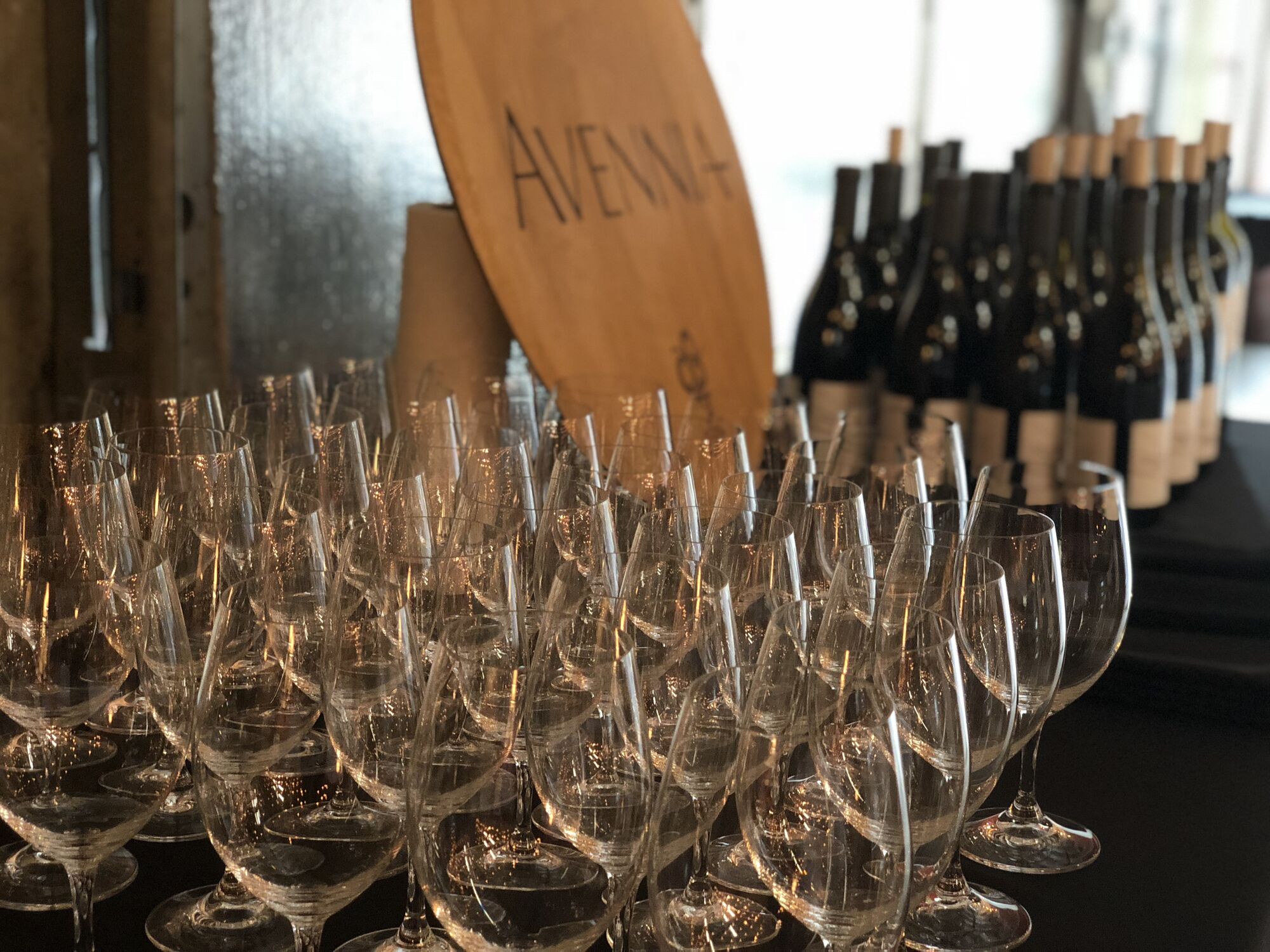 Avennia's 10th Harvest - A Party, Concert, & Release Celebration
Saturday, Sep 21 12:00-4:00 (band starts at 1:00)
Harvest is coming...
As hard as it is for us to believe, this Fall will be our 10th harvest at Avennia. We are grateful and humbled to witness how our wines have been embraced by wine critics, restaurants, our trade partners around the world and, mostly importantly, by you - our loyal customers and membership program participants. We truly would not be here without you and your support over the years. To mark this 10th harvest and start the season off with a bang, we are throwing our annual Fall Release party, the weekend after Labor Day, hopefully before the winery becomes chock full of fermenting grapes!

Saturday, September 7th
12:00pm to 4:00pm
For the past 2 years, we have celebrated the arrival of our single vineyard Syrahs in September with a good, old-fashioned Pig Roast, inviting new chefs to cook the meal each time. After all, what goes better with earthy Washington Syrah than slow-roasted pork? This year, our friends at J&J BBQ Company will be working their wonders with fire and smoke.

The Menu: Beef Brisket, Pulled Pork, Baked Beans, Cornbread Puddin', Mac n' Cheese, Buns, and a Selection of Tasty Sauces.

From the beginning, Winemaker Chris Peterson and Managing Partner Marty Taucher connected on a mutual love of music. There's always music playing in the cellar when Chris is working, and Marty has kept his drumset at the winery for years. So we've invited one of Chris's favorite local musicians, Paul Benoit to play at the party. Show starts at 1:00pm.

"I first came across Paul's music in the late '90s, when he was with a band called Crosseyed. They played originals and covers of Americana, roots, and blues music, and were great at improvisation. I even recorded a few of their shows for posterity. Paul has since traveled the world playing music, and has recorded several albums with many musicians, while I made my way in the wine business. This is a very exciting show for me to be a part of, as Paul is one of the best guitarists I've seen, and will be playing a mix of favorite older tunes, along with some of his originals. I hope you can join us for this special concert and wine tasting." - Chris Peterson, Winemaker
+++

Location:
Avennia Winery Production Facility in Woodinville (just up the hill from the tasting room)
18808 142ND AVE NE, Suite 2B, 98072

+++
$40 General Public Tickets
Includes BBQ lunch, 6 wines to taste, and a show by Paul Benoit. Additional glass pours also available for purchase.
$25 Club Member Tickets
Receive discounted or complimentary tickets, varies by level:
Prestige & Grand Members - 2 complimentary tickets, $25 all subsequent tickets
Demi & Petit Members - $25 - unlimited use discount
Note: Club member discounts apply automatically when logged into an active membership account. Or give us a ring at the Tasting Room and we'll take care of them for you.

Hope to see you at the party!