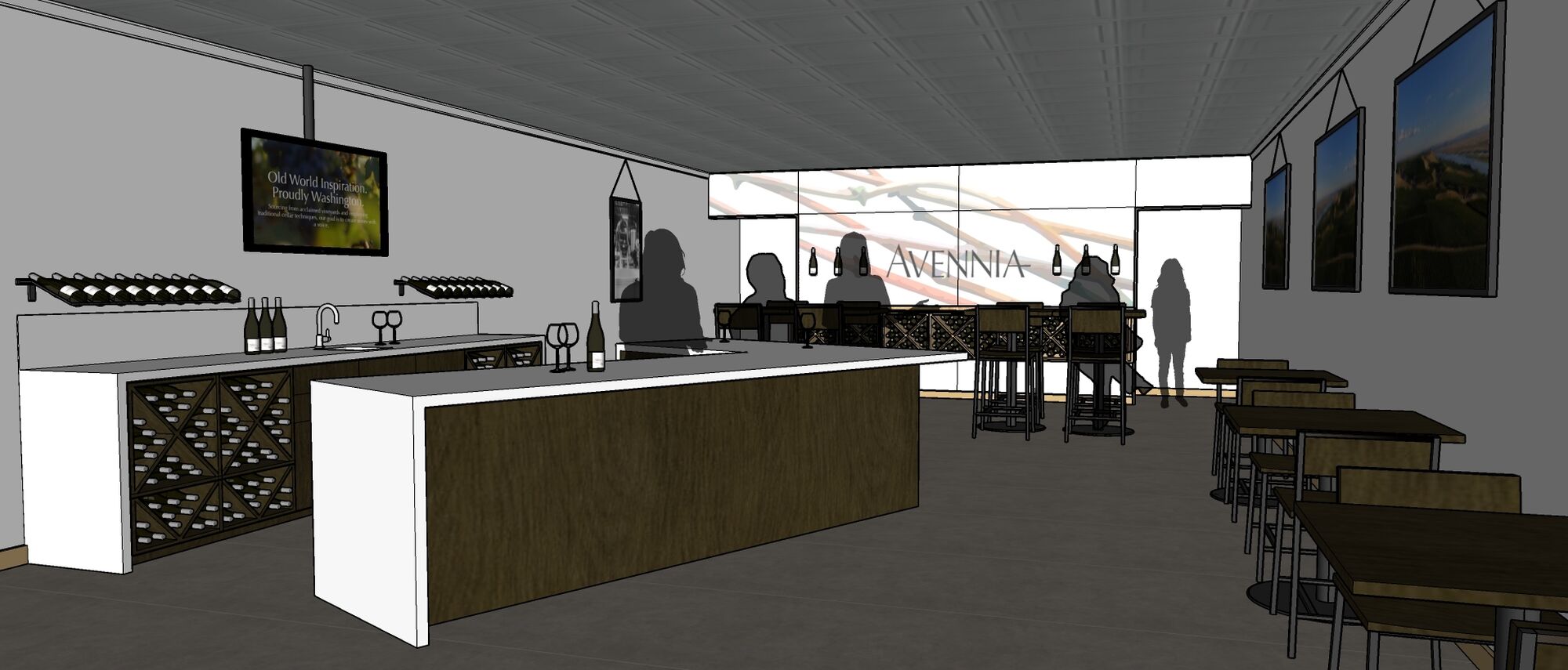 Jul 12 2023
Walla Walla Tasting Room Opening Soon
It is with great excitement that we announce the upcoming opening of an Avennia tasting room in Walla Walla!
We are thrilled to have the opportunity to join the Walla Walla community and contribute to the region's success as a world-class wine tourism destination. We look forward to introducing our wines to visitors from around the world, as well as offering our club members and guests another option to experience Avennia wines.
Eli Traverse, our Red Mountain Estate manager, will be assisting in the hiring of a tasting room manager and associates and will oversee the opening and ongoing management of the Walla Walla space. If you or someone you know is interested in joining our fabulous team in Walla Walla, please contact info@avennia.com.
The tasting room is located at 3 S. First Ave, just off Main St., and sits on the new Walawàla Plaza, a pedestrian-only plaza complete with water features, shade structures, bike racks, and landscaping.
Currently, we are aiming for a mid-August opening*. More details will be coming soon. We can't wait to welcome you to Walla Walla!
*Update 8.24.23 - We are now aiming for a soft opening late September with grand opening festivities sometime in October.