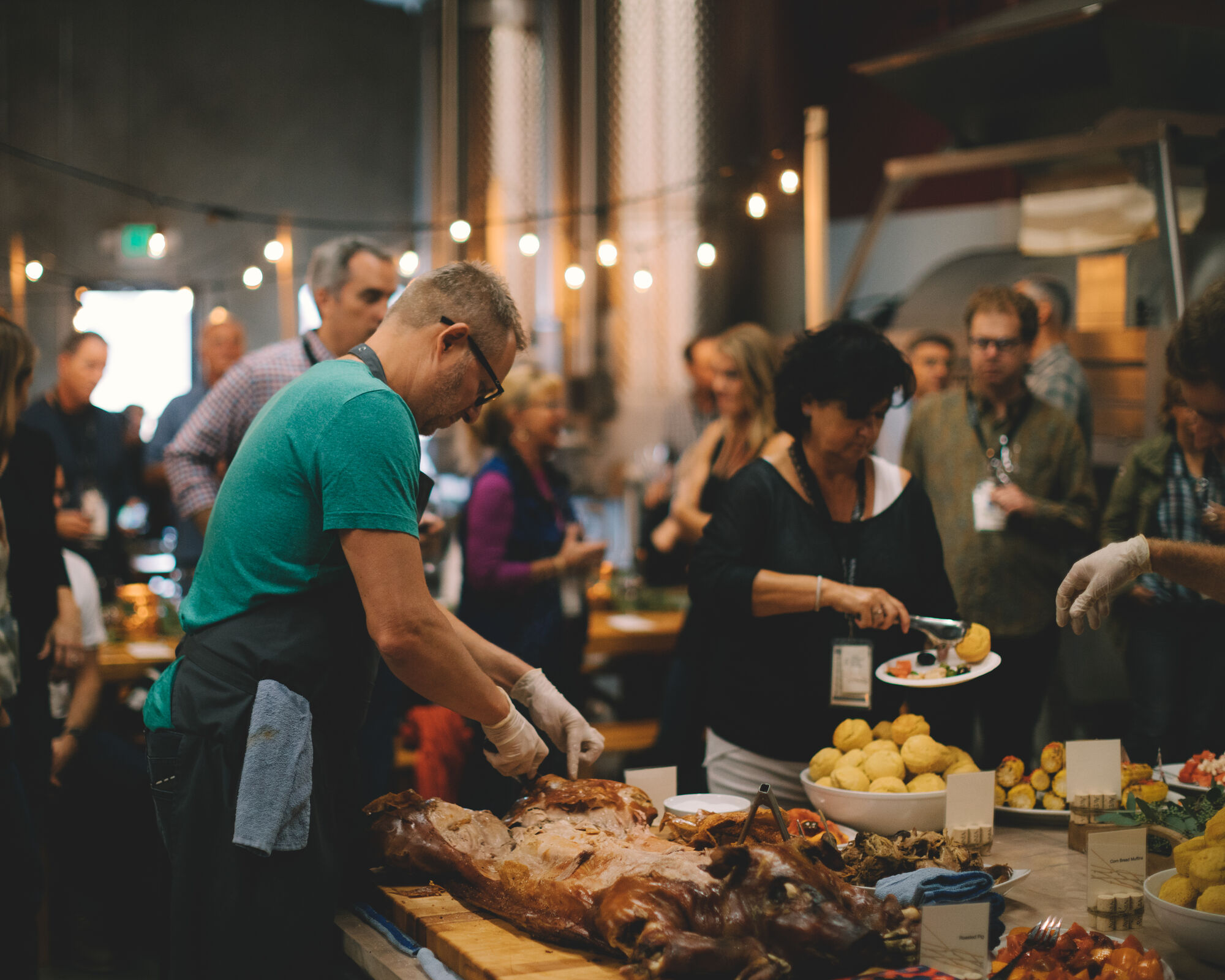 Sep 13 2017
Pig Roast with Ethan Stowell Restaurants
THE AFTERMATH
Wow - what a fantastic evening we had last Saturday night. Thanks to everyone who had the opportunity to attend our sold out Pig Roast and Syrah Celebration. It was a terrific gathering of awesome friends, great wine, and amazing food.

Kudos go out to Chef Ethan Stowell and his culinary team for creating a memorable feast that paired perfectly with our two new releases served that evening: the 2015 Arnaut Boushey Vineyard Syrah & the 2015 Le Corbeau Discovery Vineyard Syrah.

Moreover, Chef Ethan surprised us all - he carved and served the beast himself. Thanks, Chef.

It was a new type of event for Avennia and by all measures, an absolute success. We hope to do it again in the future!

Here are a few of our favorite shots from the evening.