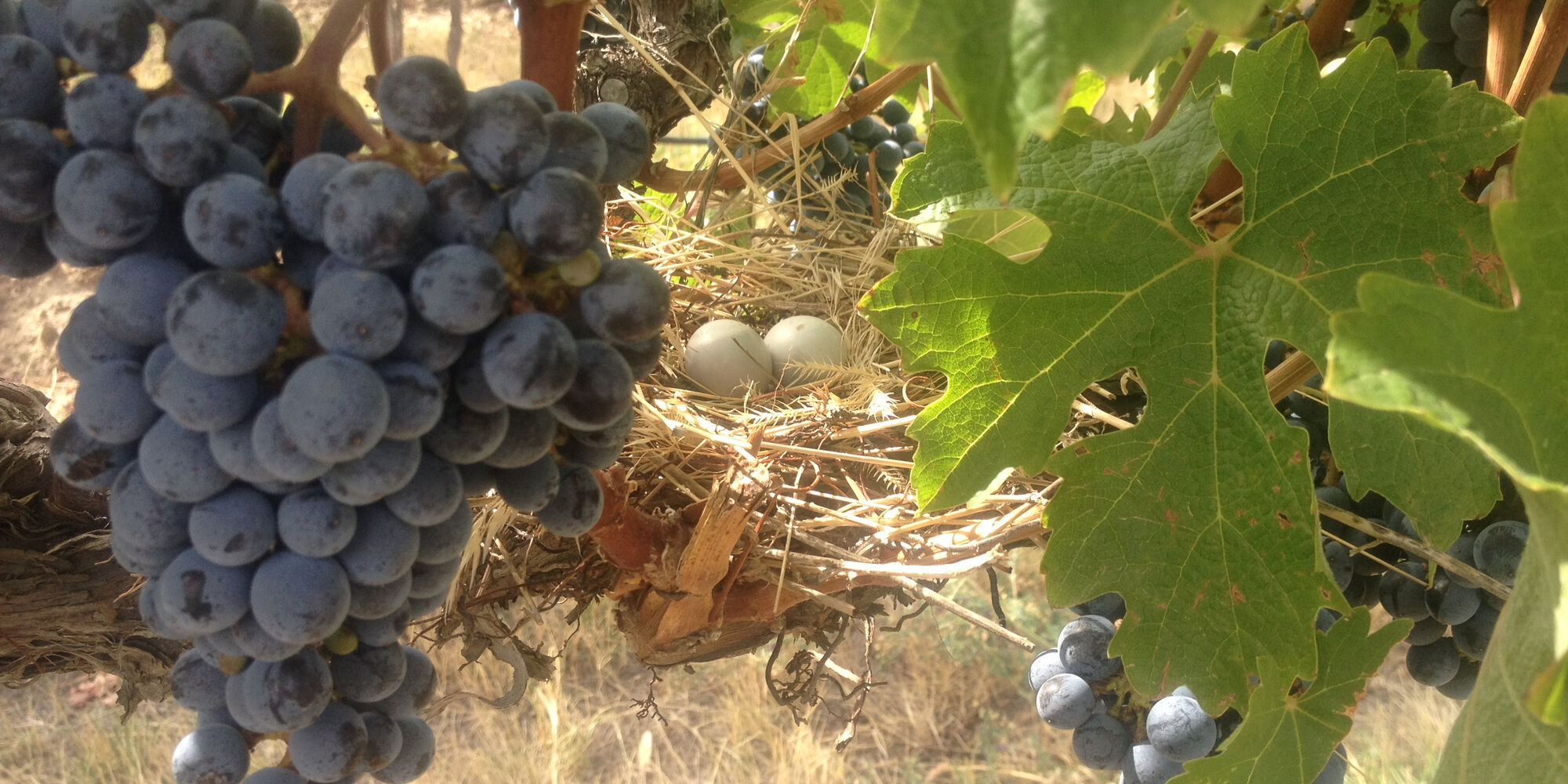 Apr 2 2018
Introducing: 2015 Champoux Vineyard Cabernet Franc
A new wine
At long last, we are excited to share the news with you today; there is a new member in the Avennia collection. Introducing, the 2015 Avennia Champoux Vineyard Cabernet Franc.
Exceptional Cab Franc fruit
Cabernet Franc has always been a fascinating grape variety in Washington, featuring a wide diversity of character, depending on where it is grown, when it is picked, and how it is made. We originally started with a small block of Champoux Vineyard Cabernet Franc, to play the foil to our old vine Merlot, in our Valery Right Bank Bordeaux style blend. We were impressed by the unique character of this Cab Franc from the very beginning, and believed it would make a compelling varietal wine. In 2015, we finally sourced enough fruit to do it.
A remarkable combination of vintage and terroir
But just having the fruit is never our driving reason to create a new wine. Our philosophy has always been to bring forth only wines we feel can be created at a world class level. After following this wine in barrel for the first year, we knew it was absolutely at this level. The warm growing season, with exceptional terroir and vineyard management, resulted in a Cabernet Franc that has a mouth-coating richness and depth on the palate, but is still unabashedly "Cabernet Franc." Terroir-driven notes of earth, wild herbs, and fresh tobacco notes make it a giveaway for this distinctive variety. This is a savory, complex wine that tastes like it could only come from this one place; from this one variety.
Legendary Champoux Vineyard
Champoux is located about five miles off the Columbia River in the Horse Heaven Hills. It features sandy loam soils and sits at about 600-700 feet elevation. Vineyard manager Dan Nickolaus took over for industry legend Paul Champoux starting in 2014, and came on full time in 2015. We think he started off with a bang, managing through the warmest vintage on record to produce this incredible fruit. The Cabernet Franc was some of the last fruit to be picked at Avennia, on September 24. Dan's meticulous and thoughtful pruning and fruit thinning kept the yields low at under three tons per acre.
In the cellar
From there, we just did what we always strive to do: as little as possible. Indigenous yeast fermentation, and aging in mostly older French oak. After about a year in barrel, we were so impressed with the quality and uniqueness of the wine that we decided to bottle it separately.
One of a kind bottling
This wine is unlike any other Cabernet Franc we've found in the state. There is an extreme richness, a lot of cocoa character, along with dark red fruits. What sets it apart though is the earthy—almost like freshly turned soil—complexity, along with the telltale Cab Franc notes of fresh herbs and tobacco leaf. This balance of fruit and non-fruit character is what we strive for at Avennia, so this wine really demanded to be included in our lineup. We are honored to work with this exclusive fruit, and to be able to feature it by itself. We hope you enjoy it as much as we do.

Read more about the 2015 Cabernet Franc...
Early accolades, 94-96 points
During his visit last year, tasting from barrel, here's what Jeb Dunnuck of Robert Parker's Wine Advocate had to say about the wine:
"Coming from one of the top sites for Cabernet Franc in Washington… tasting like a Loire Valley Cabernet Franc on steroids, it offers tons of blackcurrants, chocolate, earth, and tobacco leaf to go with a medium to full-bodied, fresh, elegant, and lengthy style on the palate. It's a unique expression of the variety from Washington that I wish every reader could taste." - JD
PURCHASE DETAILS FOR 2015 CABERNET FRANC
Member Pre-sale:
Due to the very limited production of this wine (only 100 cases), our club members have exclusive pre-sale access on our website beginning today. Must be logged into your member account to gain access. Because there is no specific quantity allocated for members, we encourage you to secure your order quickly, while supplies last. Membership discounts apply. Pre-sale ends April 12th.

General Release: After this initial pre-sale, remaining bottles will be available to the general public online and in our tasting room beginning Friday, April 13th. A lucky day indeed!