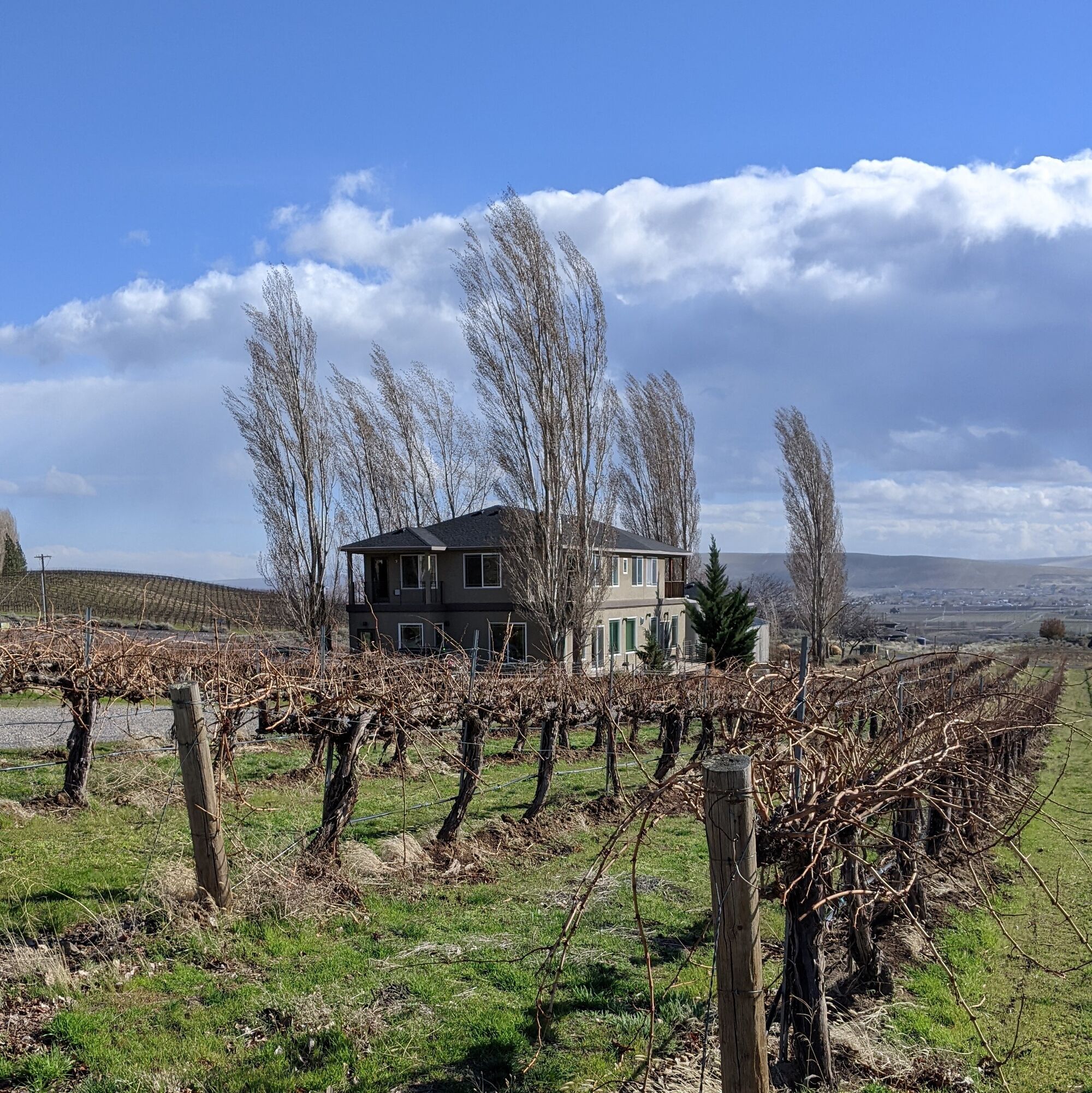 Apr 21 2023
Avennia Estate Guesthouse Open for Bookings
The Avennia Estate Guesthouse is now open!
Nestled among the vines of our estate vineyard on Red Mountain, the guesthouse sleeps two to four adults and is the ideal setting for a weekend getaway. You'll be just footsteps away from our estate tasting room and within walking distance (or a short drive) to many other great tasting rooms. After a day of wine tasting, relax in the hot tub or watch the sunset from one of the patios.
As an Avennia club member, you have exclusive booking access, as we are currently only accepting reservations from club members. Bookings will be made in the order in which emailed requests are received. We encourage you to send your request as soon as possible, as we anticipate the spring and summer months to book quickly.
TO BOOK YOUR STAY:
- Visit our guesthouse webpage for more information and to view the availability calendar.
- Send an email to guesthouse@avennia.com with your desired dates and a phone number where we can reach you. We'll be in touch shortly.